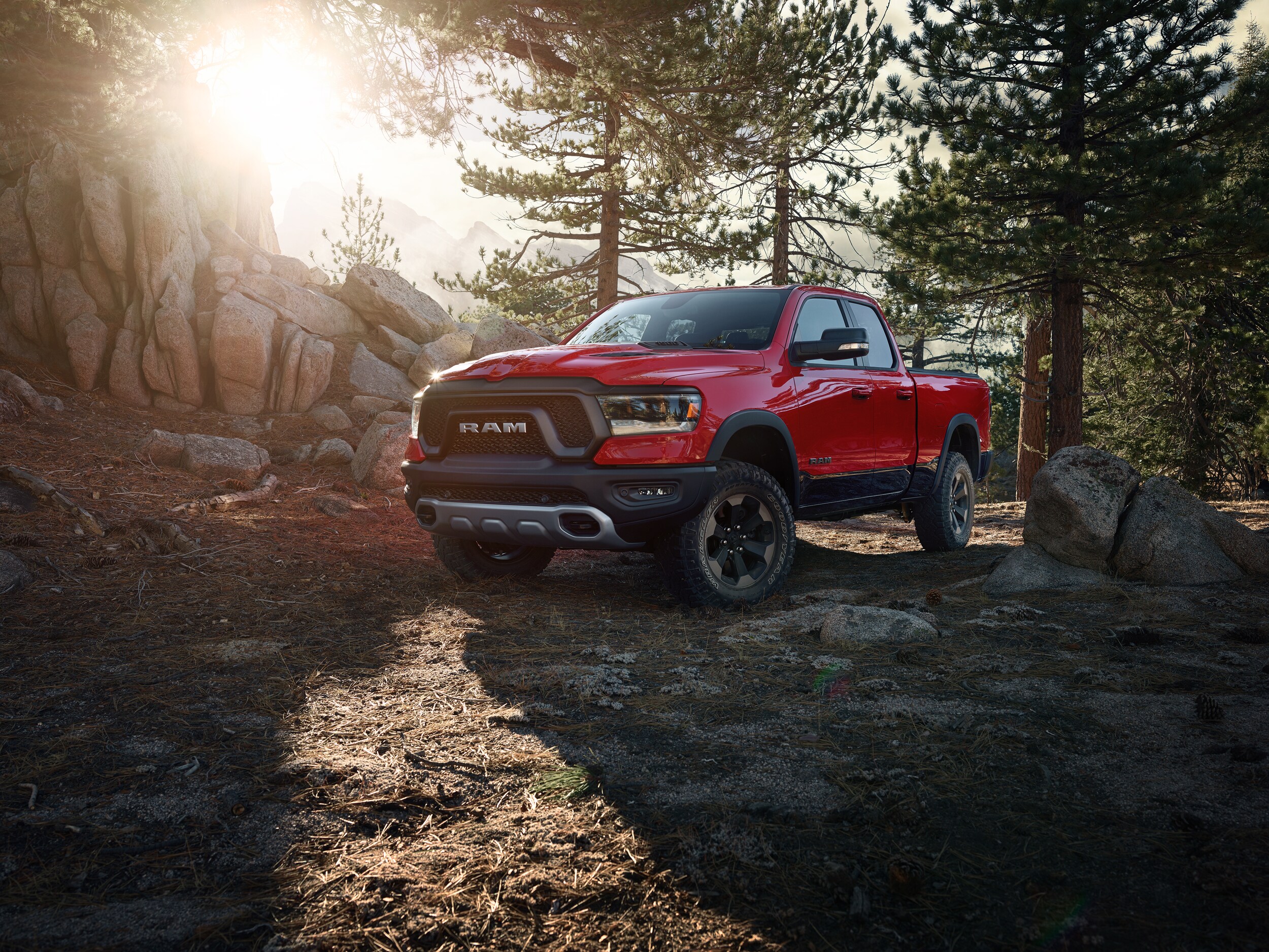 Our new truck inventory is full of fantastic RAM trucks that are perfect for customized lifting. When you lift a truck, you open up a new world of activities. When you have more ground clearance, you can explore tough terrain that otherwise would be impossible! If you are looking for a reliable service shop to lift your truck, then look no further than the team here at Neessen Chrysler Dodge Jeep RAM. We'll modify your suspension, so every time you get behind the wheel, you'll feel inspired to explore further than ever before. To learn more continue reading.
What to Do in a Lifted RAM Truck
When you lift a truck, it's about much more than the presence you have on the road. With the increased ground clearance and larger tires, your off-road capabilities greatly expand. With larger tires and a higher set cab, you lessen the risk of damaging your truck from large obstacles on the ground; it also lets you cruise through water and mud much easier. We also offer off-road tires that are specifically designed to grip the terrain with better traction and maneuvering.
From the suspension to the shocks, struts, drop cradles, tires and more we have what you need to get the lifted truck of your dreams! We know that a complete redesign can get expensive, but our team is here to work with you to ensure you stay on budget and get the best possible equipment for the kinds of adventures you plan on taking. For the extreme adventure seekers, we'll discuss the most valuable changes to ensure you have the capability you need.
Adventure is calling! Make your appointment with us today so you don't have to question whether your truck can make it over that boulder or through the snow.