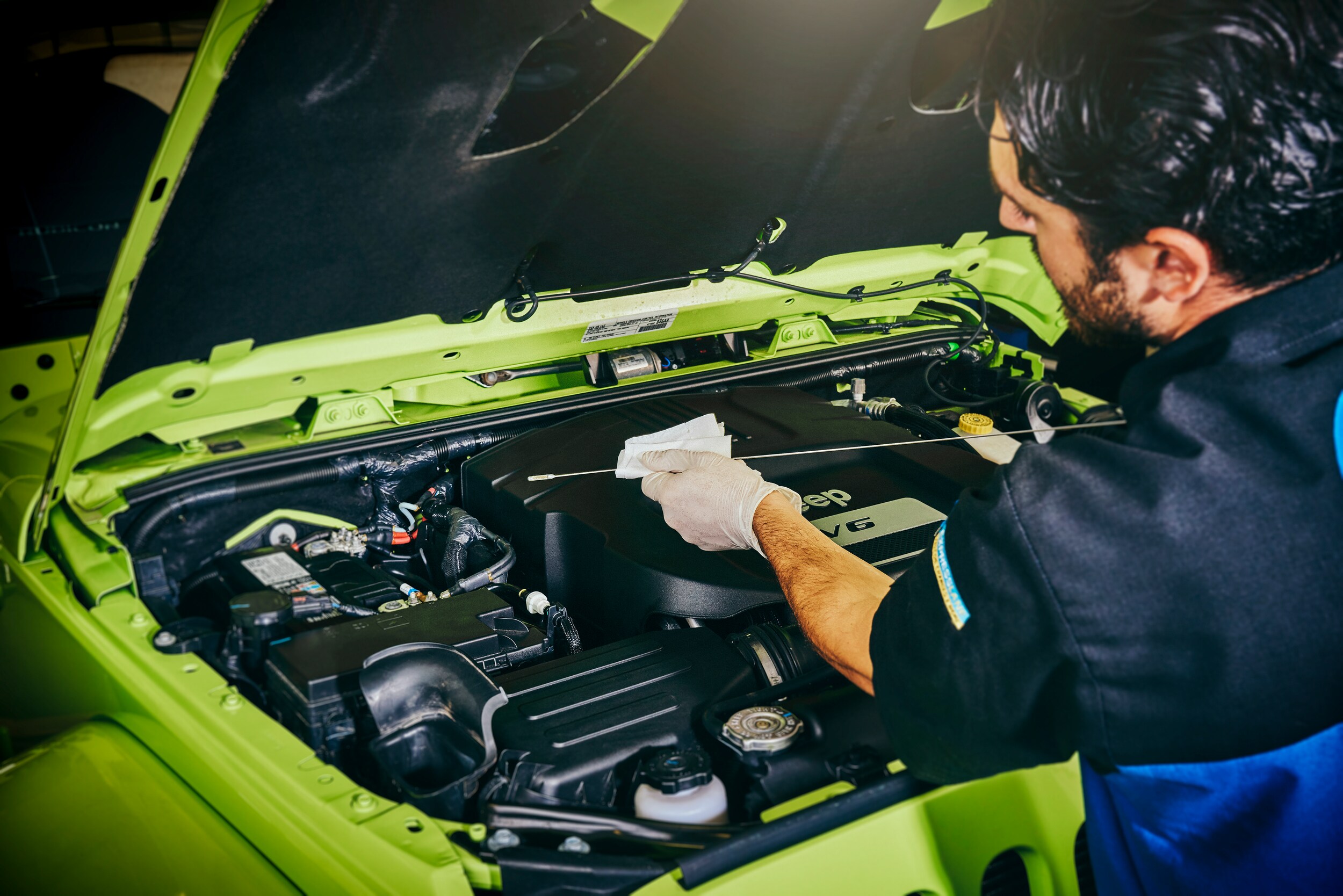 ?
Getting your oil change is a basic, yet essential service that your vehicle needs in order to run at its best. If you live near Kingsville, TX, there is no better place to make an appointment for your next oil change than here at Neessen Chrysler Dodge Jeep RAM. Our trained technicians have years of experience and know just what kind of oil your model needs to run at optimal efficiency. We encourage you not to put off your next oil change, as that can damage parts of your engine, costing your more down the road. Continue reading about available oil change services.
Oil Changes, Quick & Affordable
Depending on how much you drive and the vehicle you own will dictate how often you need to have an oil change. Typically, your oil should be changed about every 3,000 miles on older models and 5,000 to 7,000 miles on newer models.
You can schedule your oil change online or give us a call. An oil change takes little time, meaning you'll be back on the road in no time.
What happens if you wait too long to change your oil? Your vehicle's engine will start to experience issues, and the most common issue is overheating. With an engine that is overheating, you lose efficiency and your vehicle experiences quicker wear and tear. An oil change might seem like a task you can push off, but if you want your car, truck, or SUV to last longer than getting one performed as soon as the light comes on is the best option.
We will get you an appointment quickly and work efficiently. We also run promotions monthly on oil services so be sure to check what we have available to see where you can save.
Don't wait, if that oil light is on it's time to come on down to Neessen Chrysler Dodge Jeep RAM for an oil change you can count on.