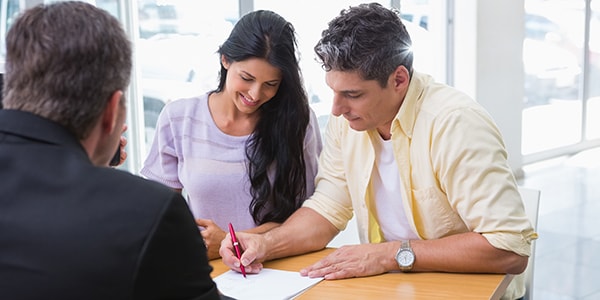 Get the Auto Financing You Deserve at Our Dealership
Navigating the modern car dealership can be difficult. There are so many different financing options that it can quickly become confusing and overwhelming. Luckily, by becoming a more informed buyer, you can find yourself in exactly the right type of vehicle for your adventures in Kingsville. That is why we here at Neessen Chrysler Dodge Jeep Ram want to run you through some of the basics of various financing options and how to get the best possible deal on a vehicle from our new or used inventory in Corpus Christi and beyond.
Pros and Cons of Leasing
Leasing is a great way to get a new vehicle every few years because you sign a lease agreement that states you will return the car once the term is up. Typically, leases are best for Robstown drivers who do not put many miles on their car. This is because there are typically mileage restrictions. Most leases have a limit of 10,000 miles per year. The downside to leasing a vehicle is that you will never truly own the car. You make monthly lease payments for the term of the lease and then return it once the term is complete.
Pros and Cons of Buying
Buying a car is certainly the most common financing option for drivers in the Harlingen area. The biggest benefit of buying is that once you pay off the car, you own it outright and no longer have to make monthly payments. The biggest downside to buying is that you are now responsible for paying for any maintenance and repairs that your car should require as you cruise through McAllen and elsewhere.
How You Can Receive a Better Interest Rate
When financing a car, you are often subject to an interest rate on the money you borrow to pay for the car. There are many steps you can take to improve this rate. First, the larger your down payment is, the lower your interest rate is. Additionally, car buyers can take steps to improve their credit scores. A credit score is often the single greatest factor in determining your interest rate. Credit scores are often improved by paying off existing debts and continuing to pay bills on time. Come to our dealership near Alice to learn more about auto financing solutions for your favorite model!